A former businessman, an owner of a travel management company for over twenty-nine years, Retired and acting as a NASA official escort/docent at Space Center Houston. Mr. Cisco is a former board of directors member at Space Center Houston and is currently on the board of advisors. He educates the public on the benefits of space and NASA's future space programs.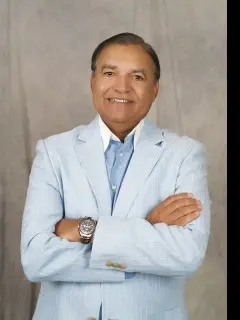 His career started with Grumman Engineering Corporation at the initial stages of the Lunar Module program. He was reassigned from New York to the Manned Spacecraft Center in 1968, as a spacecraft ground technician, for testing of the Lunar Module LTA8 and LM-2.
He has acquired several hundred hours in the spacecraft as a Lunar Module Stand In commander/Pilot technician during integrated and individual system testing.
Formally employed at Rockwell International, serving as staff to the Vice President of field operations.
Held a position for a major US airline in management, responsible for employment system-wide. He also has been acknowledged in the industry for employing the first African American female commercial Airline Pilot in the United States. He holds both Technology and business degree. NASA awards include the Apollo achievement award, Skylab emergency thermal shield development team award, and the NASA Astronauts, highest award, Silver Snoopy for professional excellence, presented by Alan Bean, the fourth man to walk on the moon.
Mr. Cisco is very civic-minded and has some unique qualifications.
The highest honor was being invited to the White House by the President of the United States.